I used to have to worry that she would hurt him when they dusted it up. Now it's the other way round. He is so friggin strong.
I also learned something about structure... David remarked that he was glad to see Razz's chest has dropped, that some don't and so the legs get set narrow and then go easty-westy.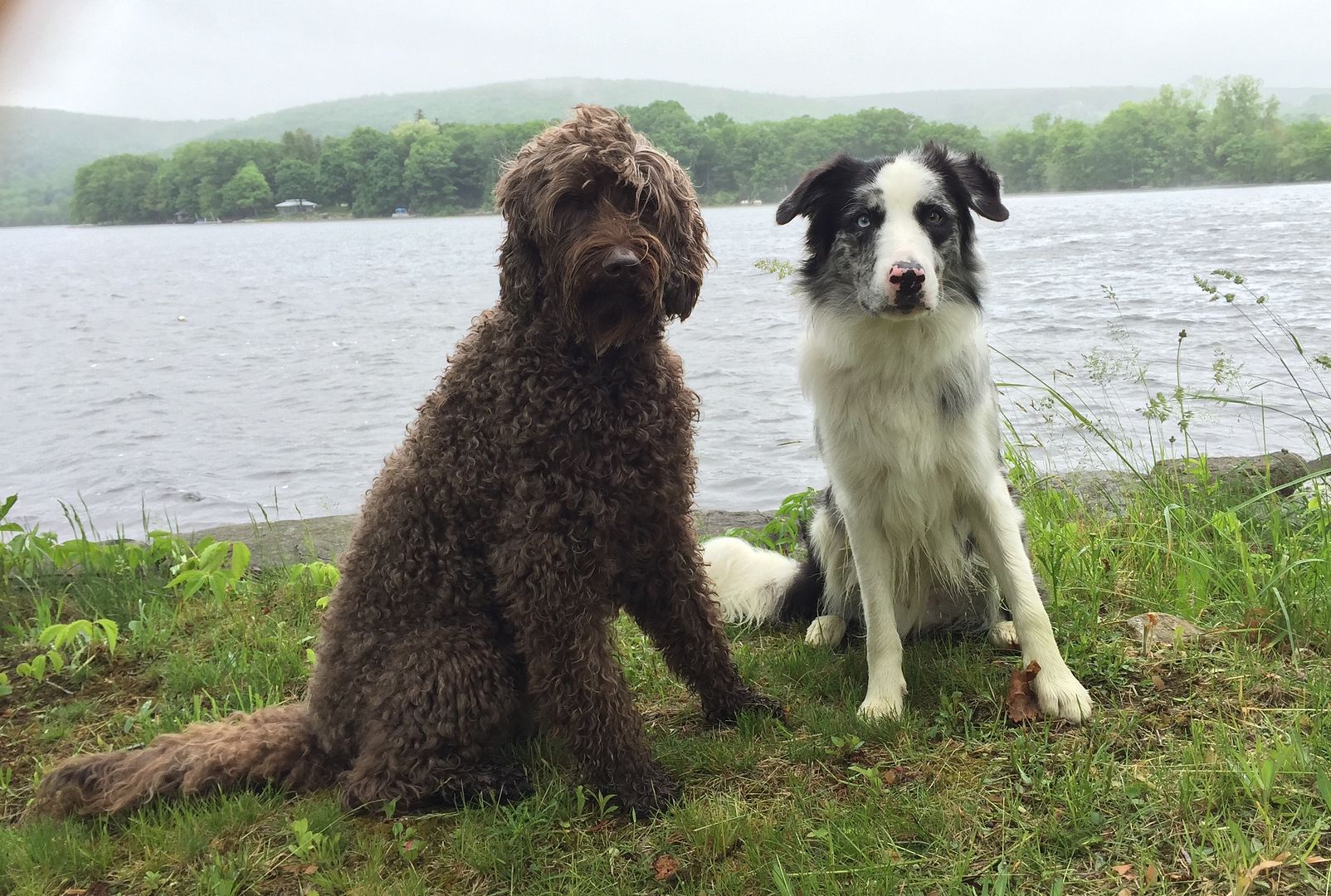 Love that he cuddles sometimes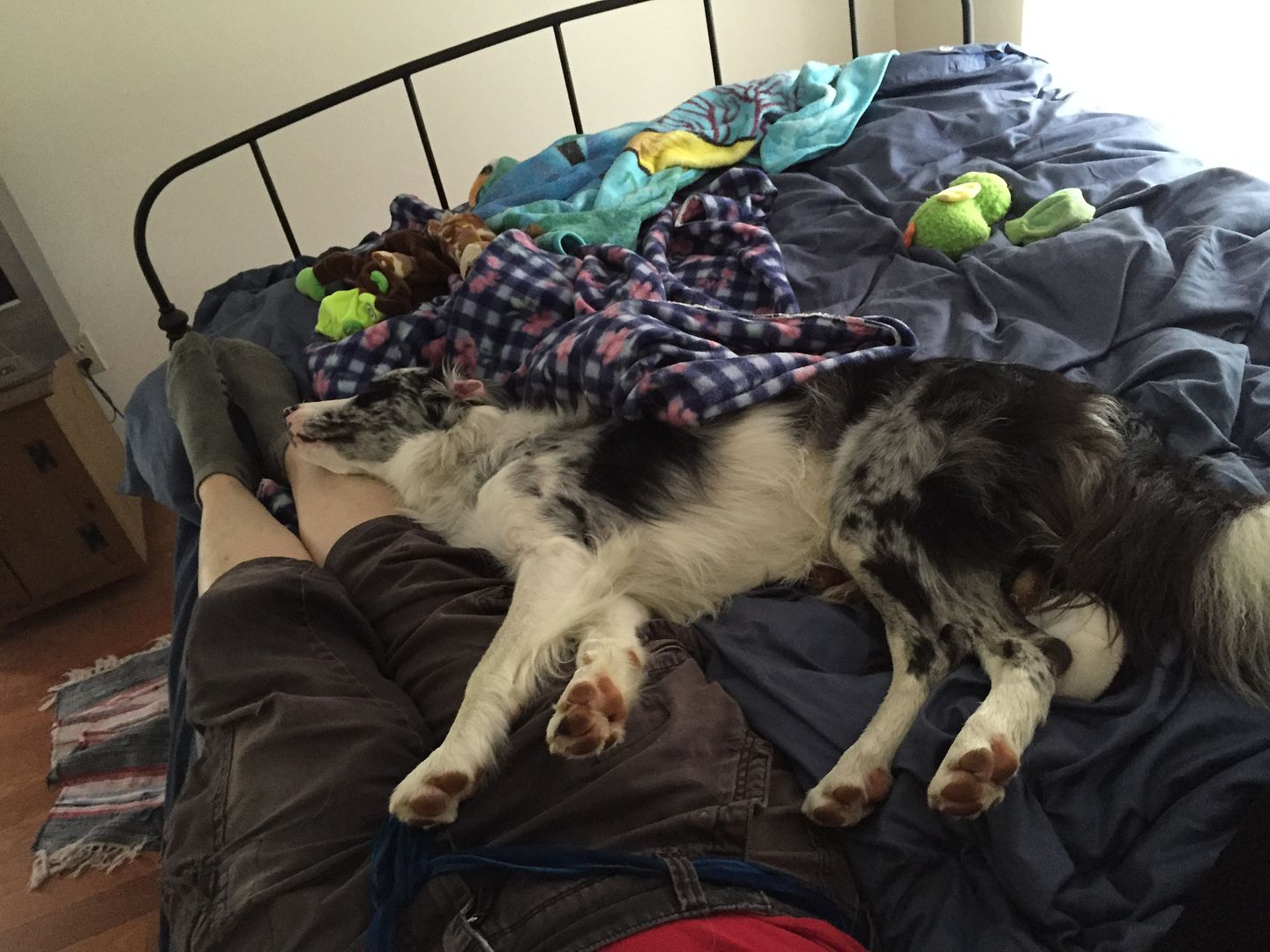 Stella will only sometimes come lie down on my foot when I am on the computer. That as close to cuddling as she gets. I think this is my fault. I didn't know to be more physically affectionate to her as a puppy...
Got both dogs to PT yesterday and interestingly Razz is head to toe fine (inspite of the body slam I saw him give another dog the day before) and Stel had two spots on her back that needed work. (if yer back hers yeah, weaving isn't a lotta fun) Both spots unrelated to her soas, so that's good... But probably related to how rough Razz likes to play. Not good.