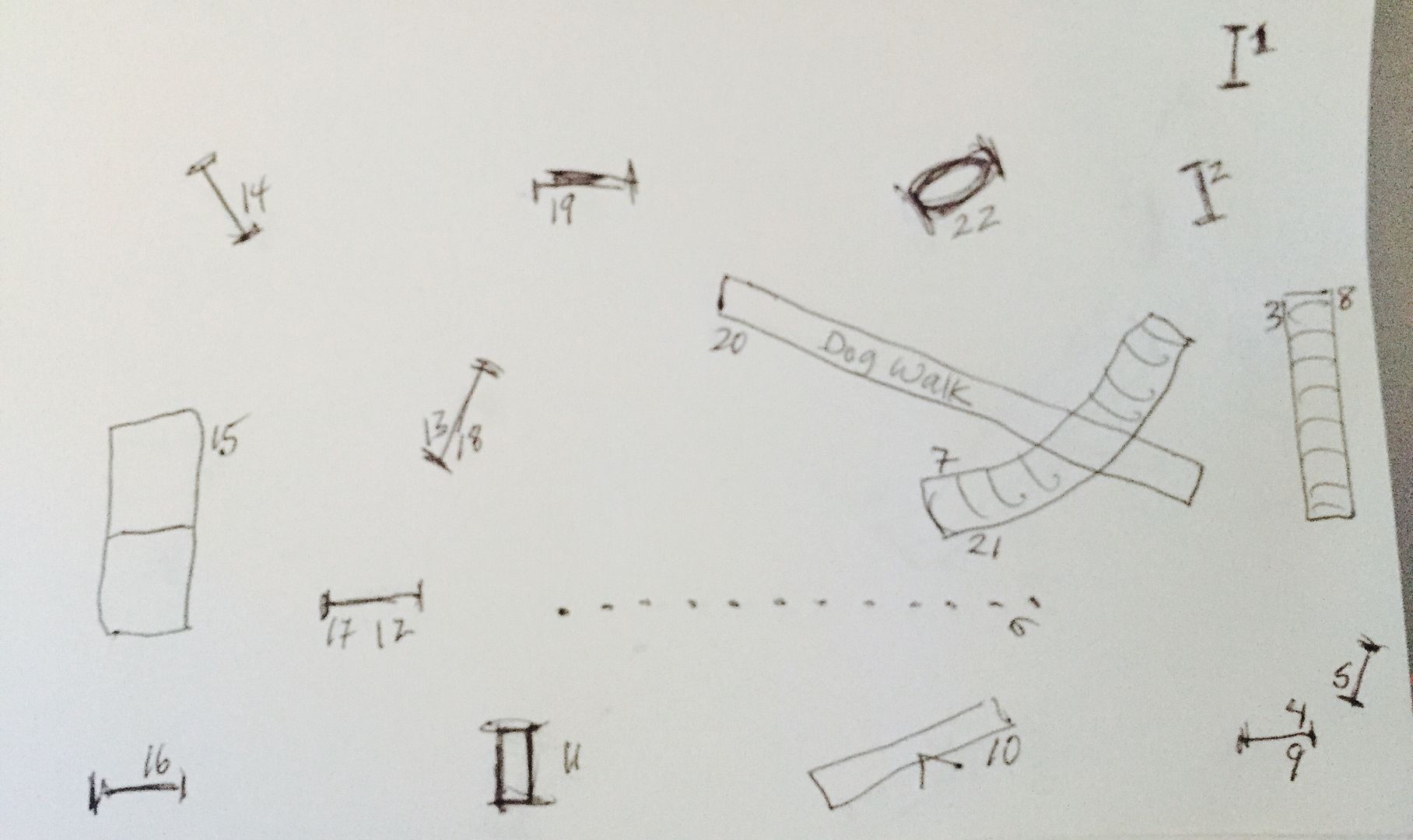 Such a great class on Thursday. Teach was in good form, positive, relaxed, challenging.
Stel and I were the only ones to get the lateral push lead out start to the blind after the tunnel to 4 and the only ones to get the tandem turn at the poles layering the poles to the tunnel. Stella was absolutely gorgeous on that turn. Amazing Didn't think she'd do it--turning away from me and the layering and all but she drove right through the turn and into the tunnel. Complete understanding.
The double lap at 5 well we got it but it needs work because Stel totally questioned me on it. Did it in slo mo. It's the timing of the rock back I need. Also hands low. So this is our homework this week.
We are getting that one step send down (between the tunnels) and reverse spins are working great. Ahead but at the double. And then the whiskey was nice.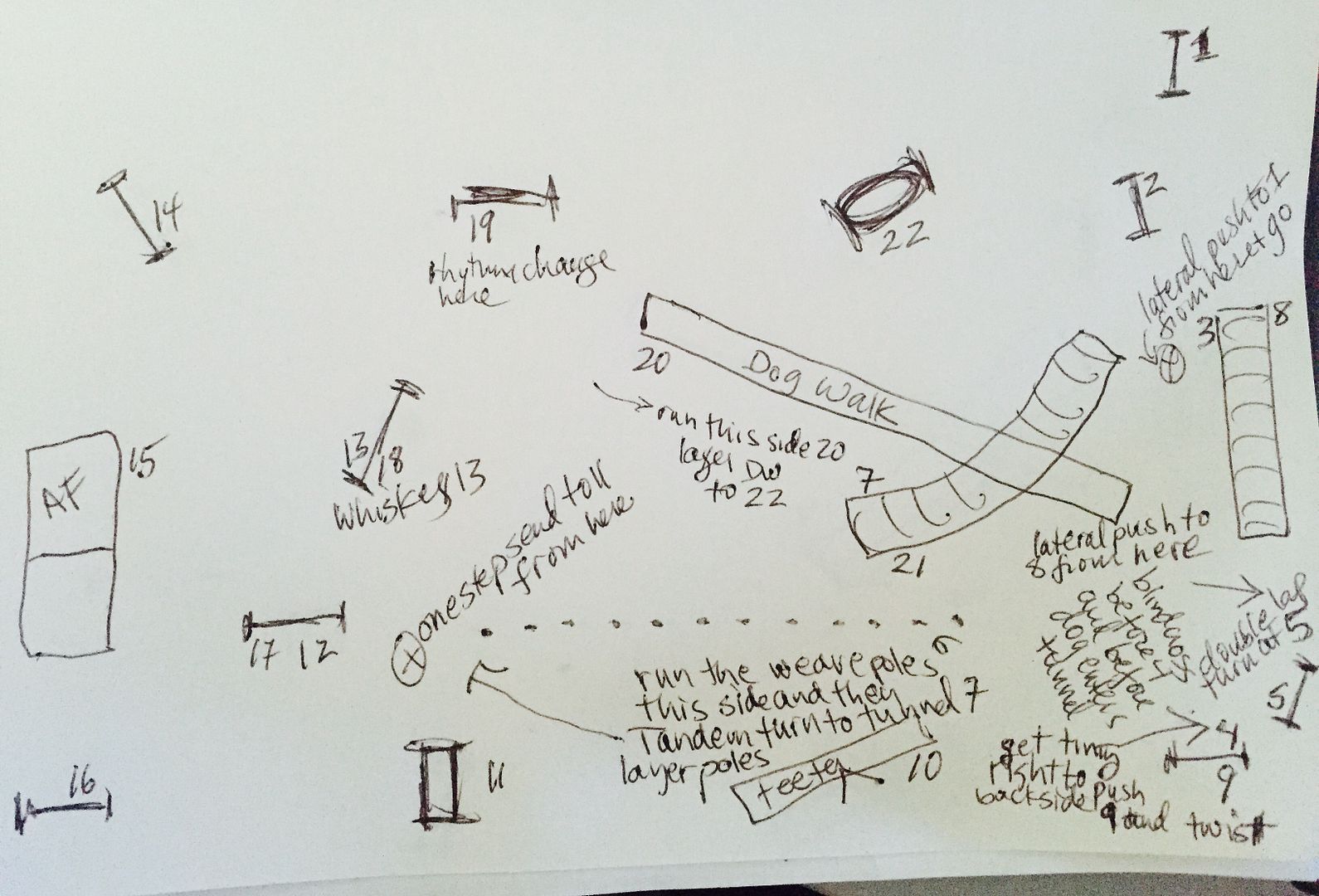 In other news, B loves her car magnets I got made from Adrian's wonderful drawings!!!