He loves his stuffies, particularly his various monkeys (one of which is really a giraffe.) They are his comfort. These monkeys are sometime also toys we play with (light tug, chase, find) and some of them have squeakers inside but mostly they are really in a deep way his go-to for comfort. They calm him down.
He has other toys he can get mouthy with that will stand up to chewing or that we don't care anymore if they start to be less and less, that he rips up but doesn't swallow. He eats raw so there is the chewable bones to crunch and rip and he also gets "chewies" maybe once a day or every other day when he seems to need the recreational chewing...
But now sometimes he does abuse his favorite comfort toys, like tags on them are annoying and some seams annoy him and then that leads to an ear or a nose or a paw or a whole leg gets amputated and he starts systematically eviscerating the stuffing... I will restuff them and sew them back up as well as I can as many times as I can (before it is hopeless) because these are his favorites, his comfort. And with his prolonged incarceration he needs his comfort.
Some of them are starting to look a little wonky. Wonky monkeys and a wonky shark that looks more like a dolphin now because something about the nose bugged him.
I really try to keep an eye. And put them in his clubhouse with him only when he seems to need them. When he stops kneeding and nursing on them and starts down the road of destruction I try to rescue them and give him something else to chew... But is there some better way to teach him which of his things are which?? Does anyone else have this issue?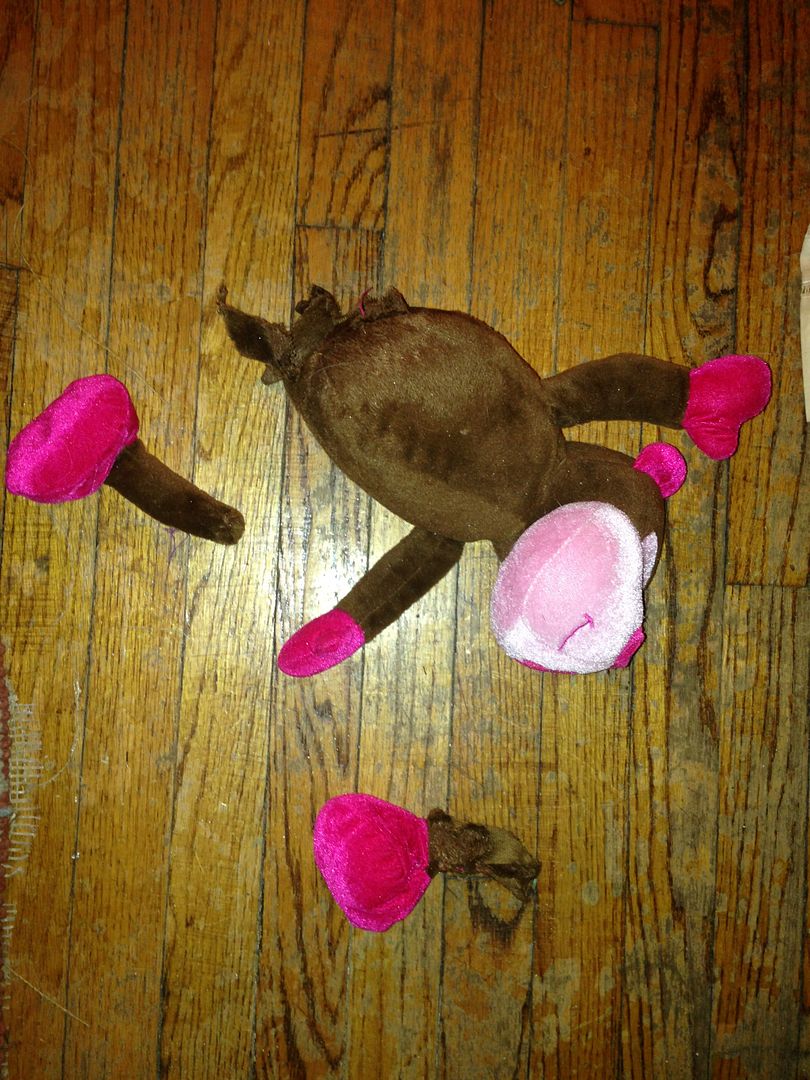 So how do you teach what is ok to chew and rip to pieces and what is not?