He is respectful of Matilda and he loves Joey.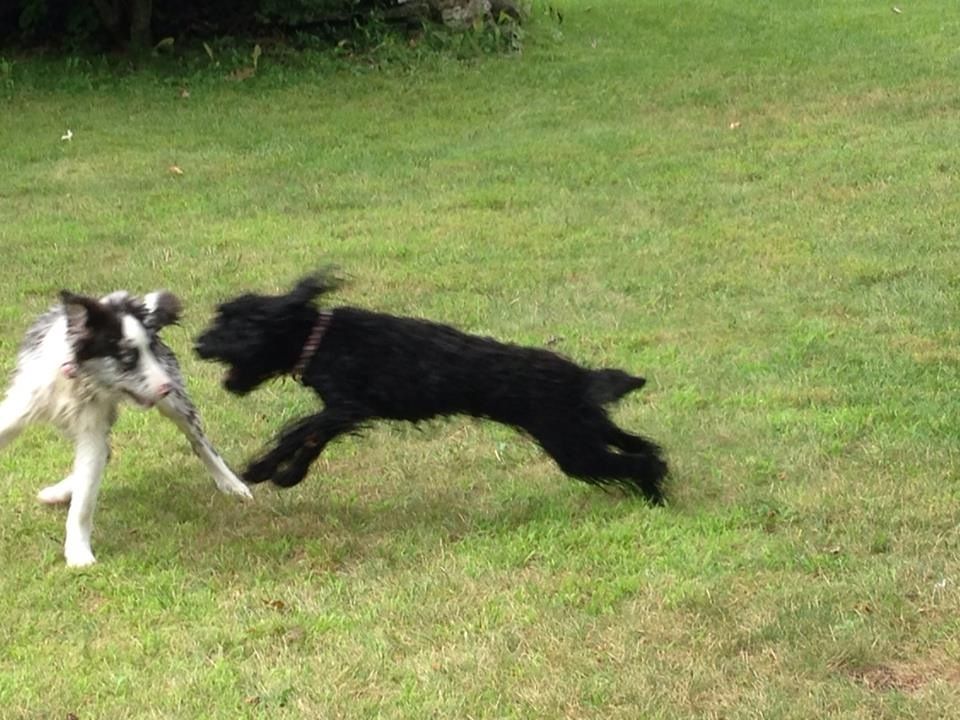 he graduated from a brooklyn puppy class
he was patient and interested at MEB's Skills and Drills big dog camp---though tends to scream in his crate a little when he hears me running with Stella. silly boy
at camp he discovered sheep for the first time and he LOVES LOVES LOES LOVES sheep. he could watch them all day. every time we went ut for a stroll or to pee he tried to find his way back to the sheep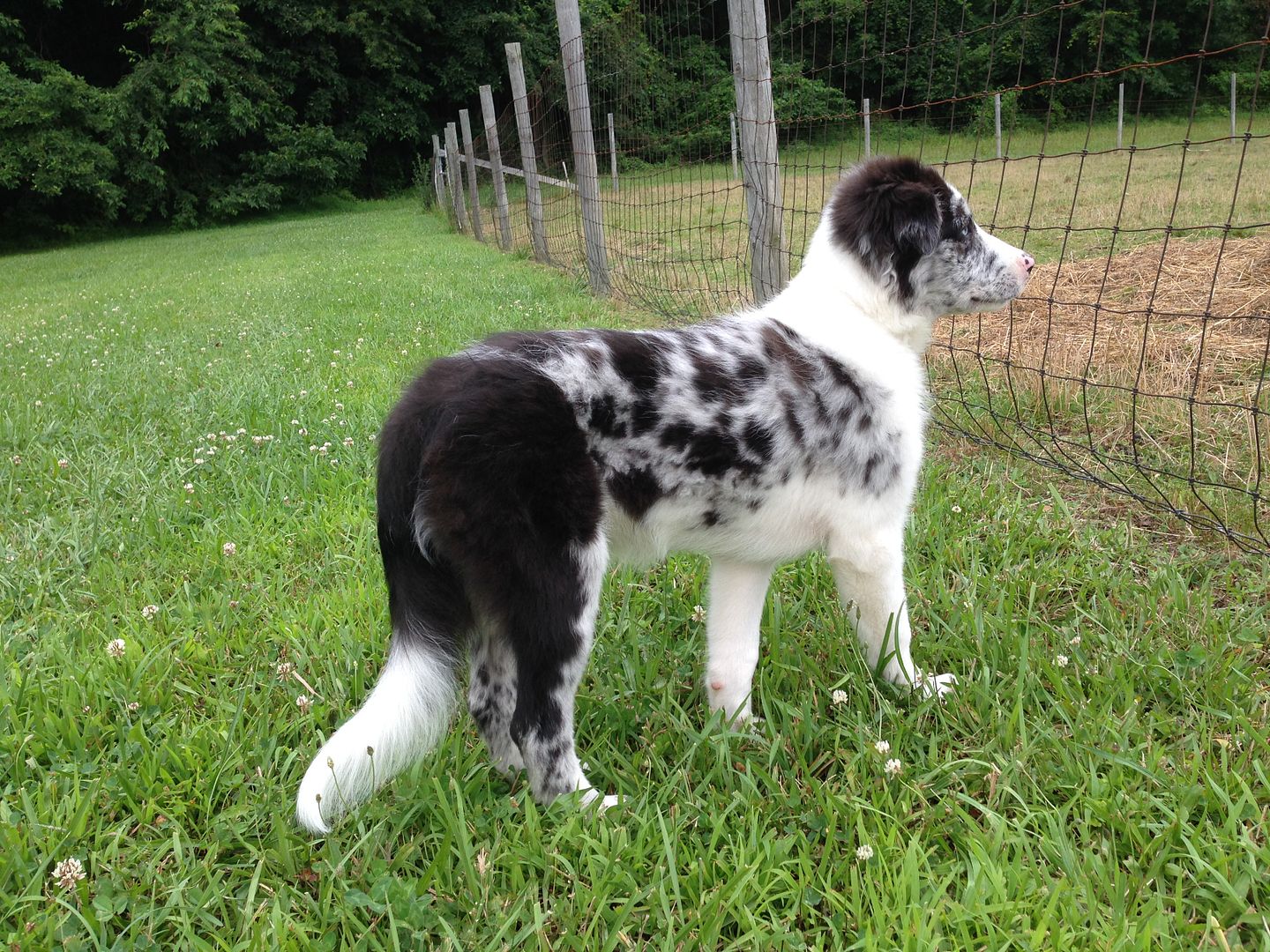 he's good in the car... on laps or in his crate either way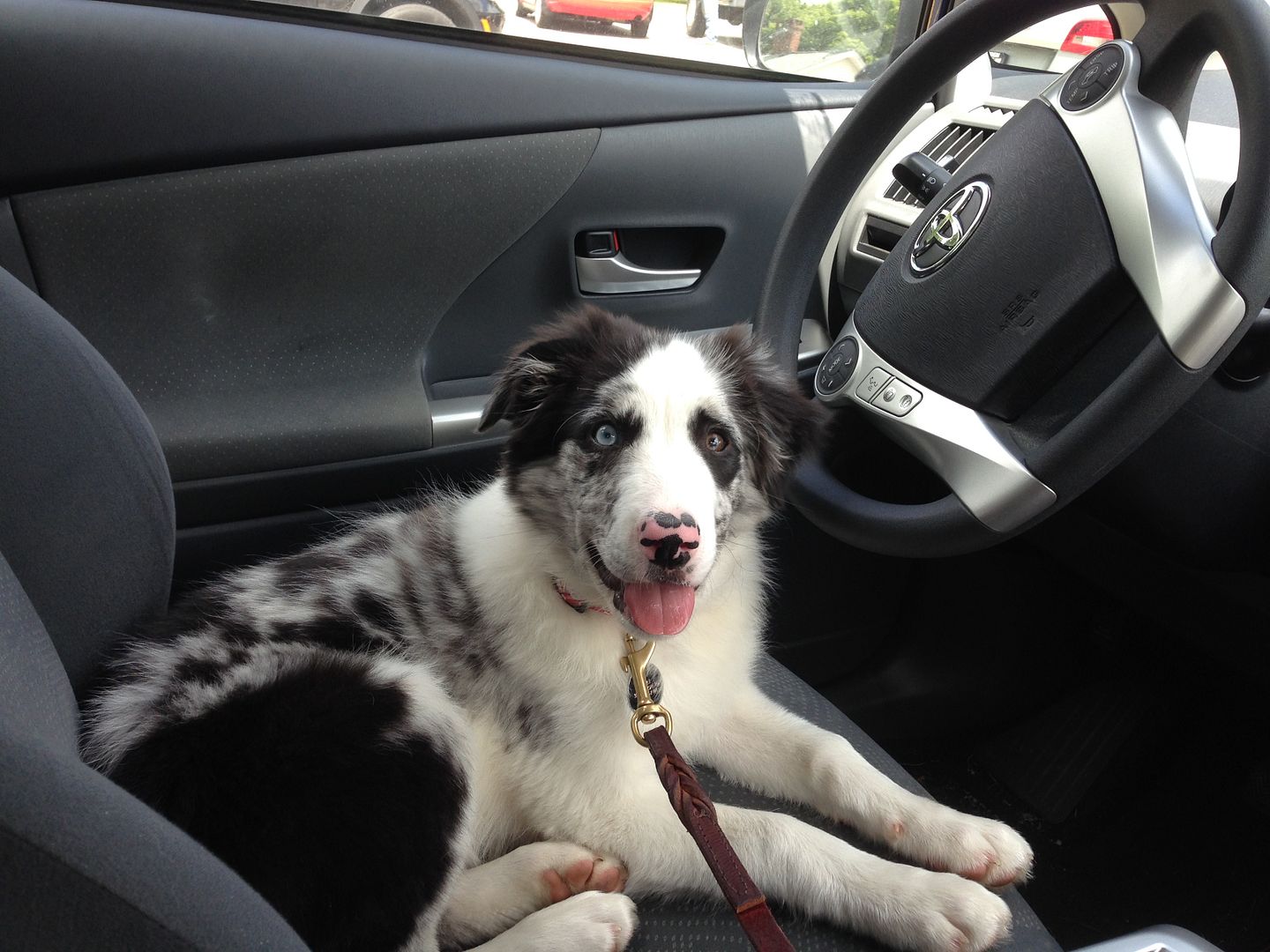 he's been to the ocean on an new york city beach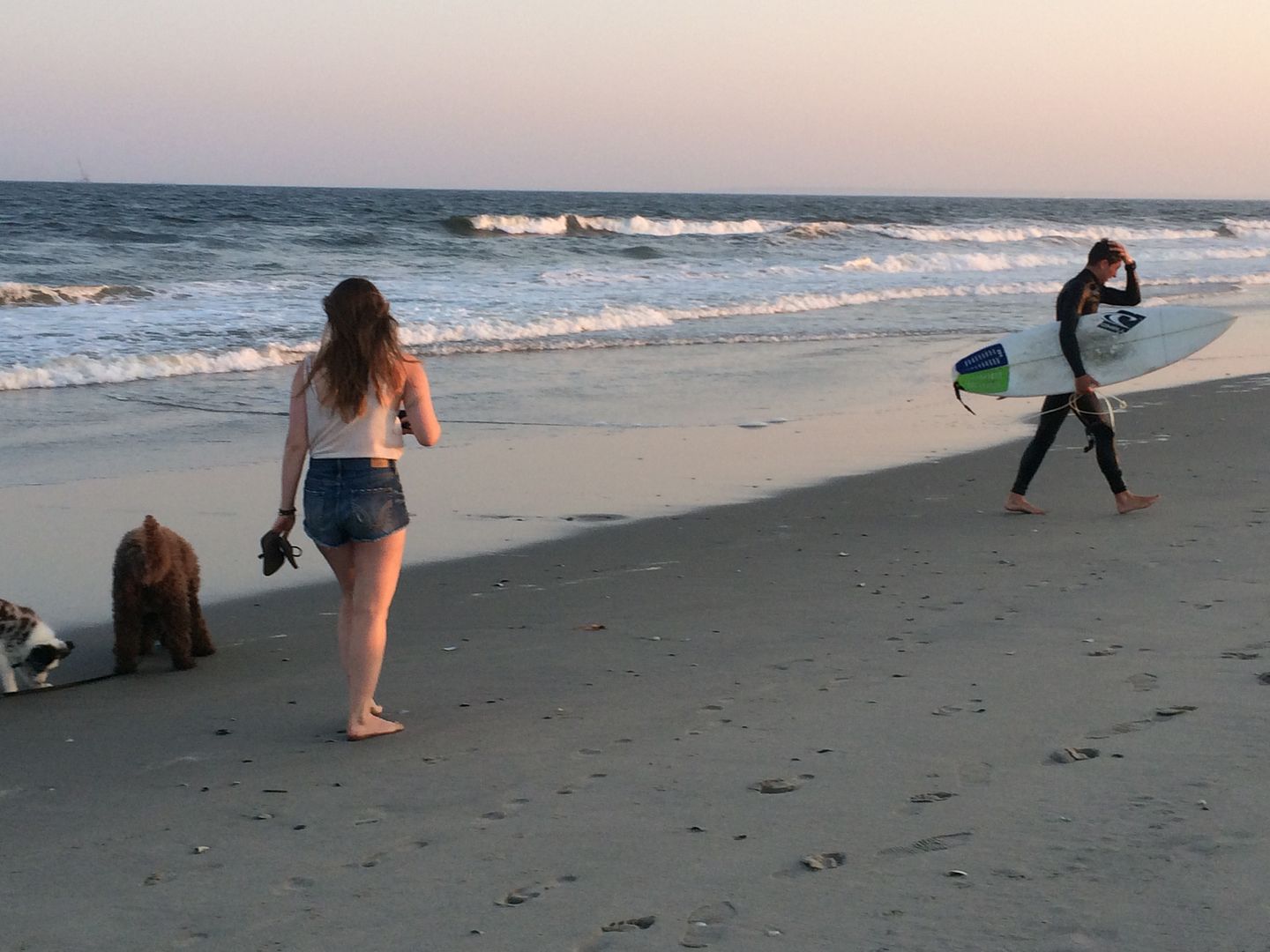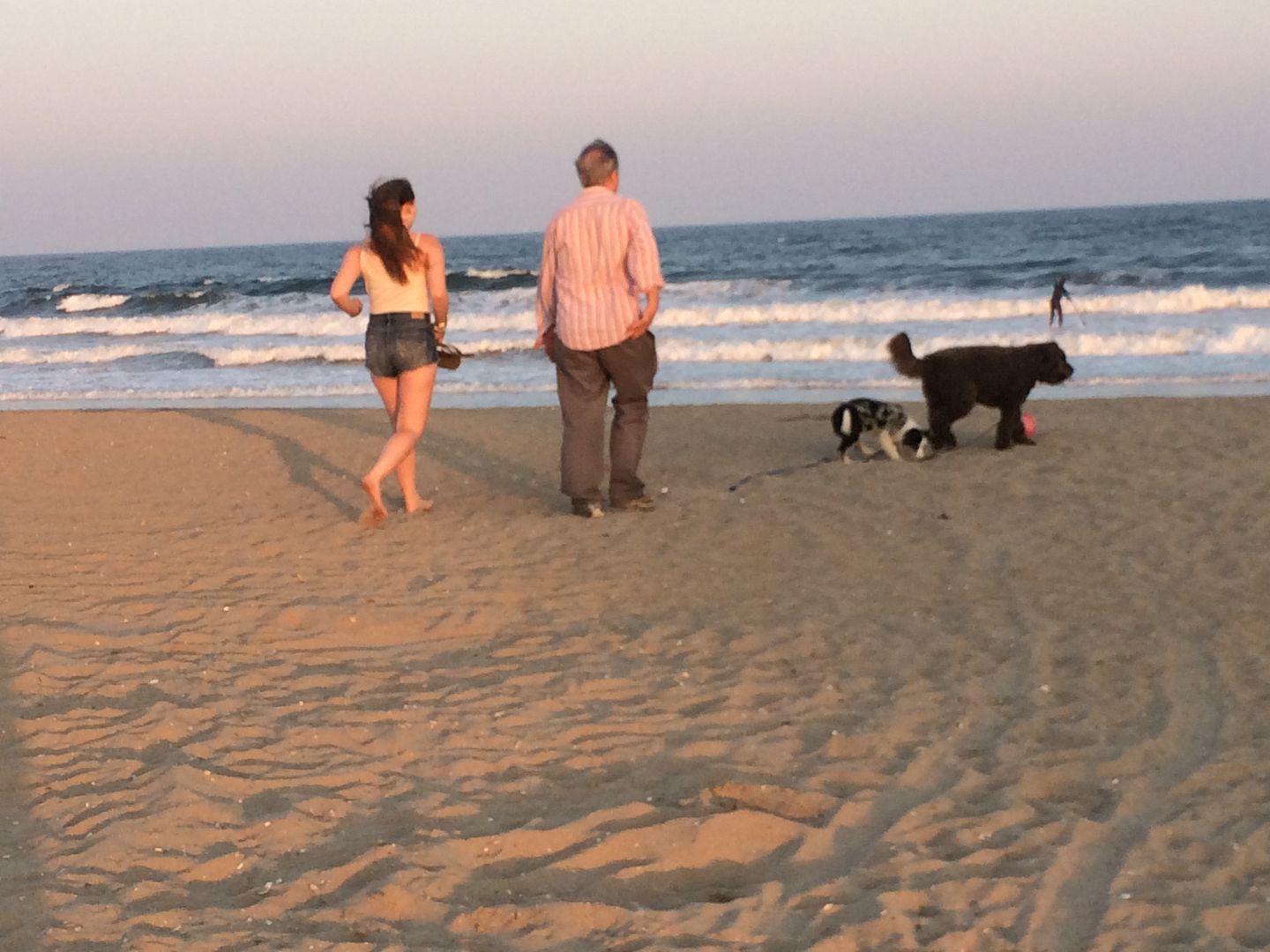 he fits in perfectly with the whole family. even the cats "like" him. plus he is a great addition to the soccer players in the family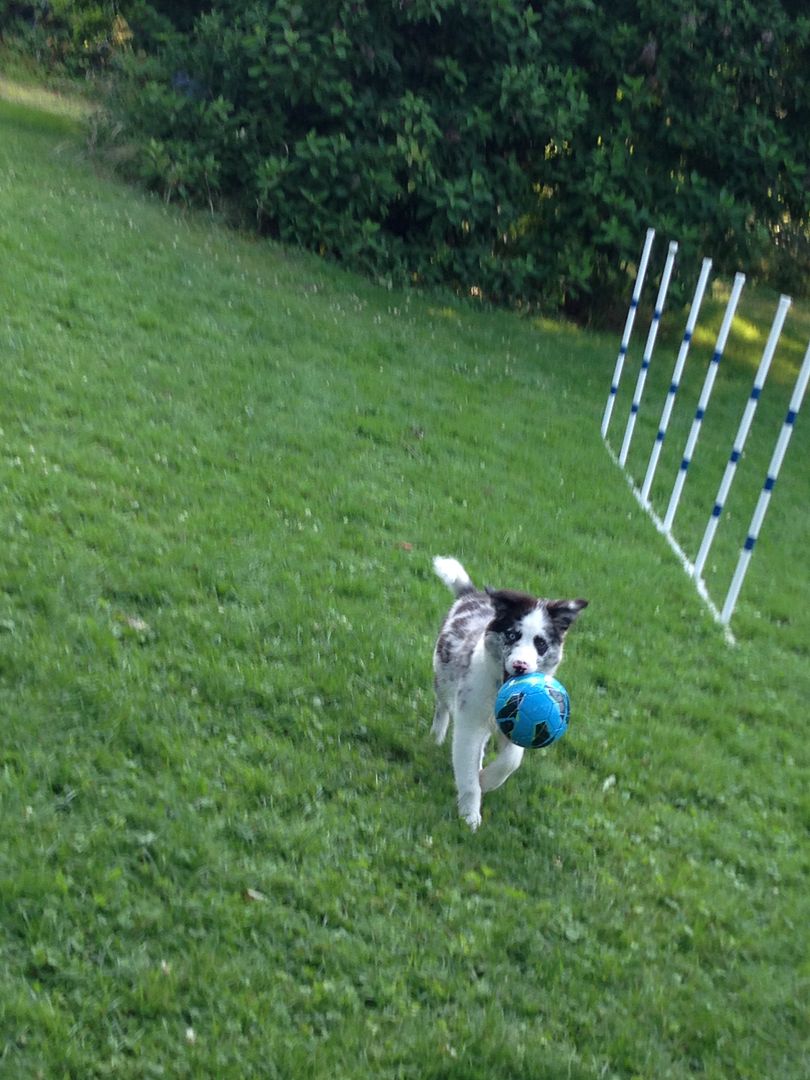 he is growing so fast... he's getting his big boy teeth and some big boy fur on his back... and he and Stella have figured out their relationship pretty well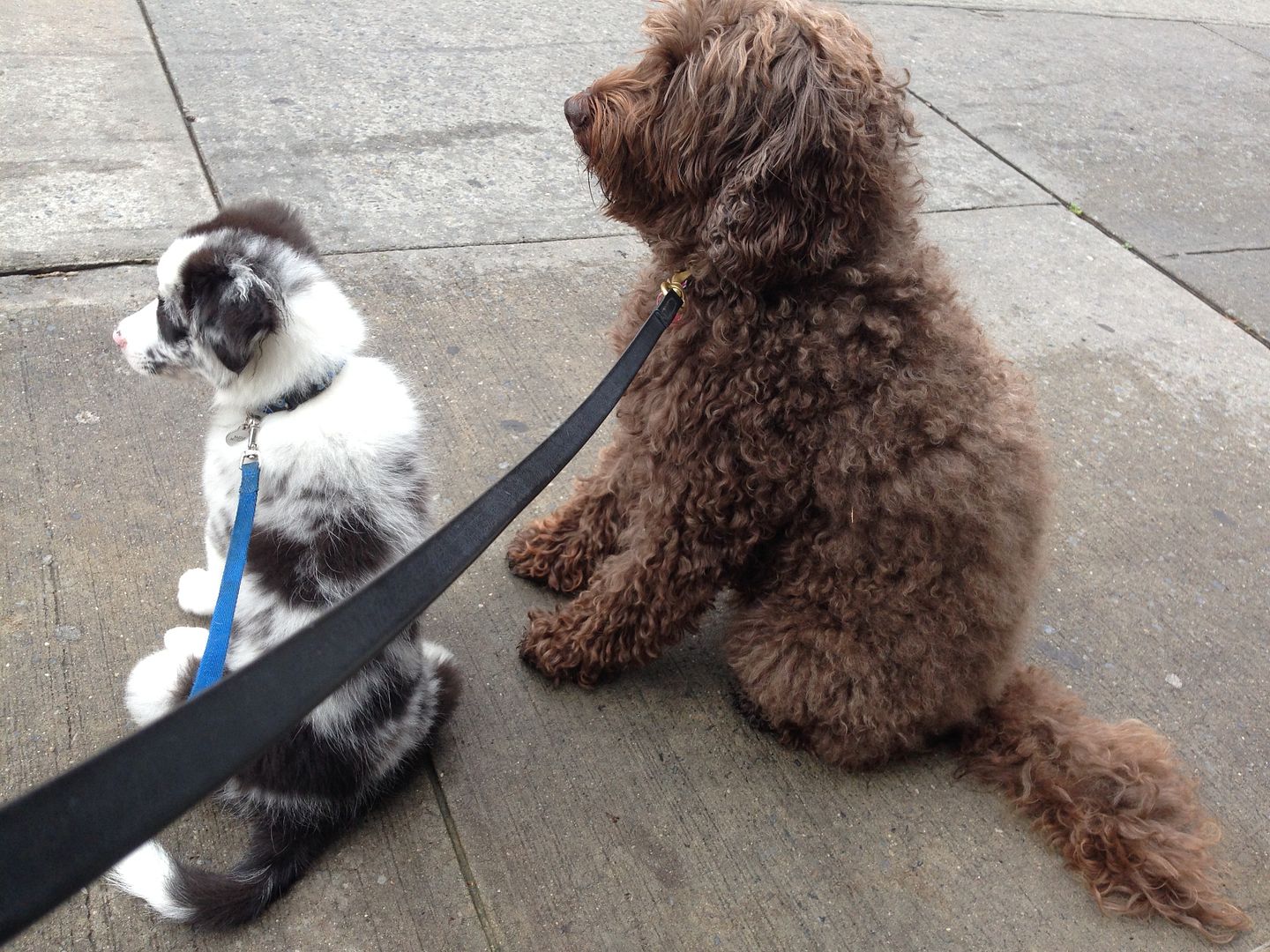 He has done puppy seminars already with Judy Reilly and Stacey Peadot-Goudy. He's in an agility fundamentals puppy class with Monique Plinck and is scheduled in another puppy seminar with Lo Baker... Mostly its B taking him, but last week she was out of town with her job and I got to take him to Monique's class and he was perfect. PERFECT! Such fun and learning so quickly and so excited about everything ab out life. We finished the class with an "obstacle course" of like 15 weird things and he was all, And whats next????? Lets DO this? What else??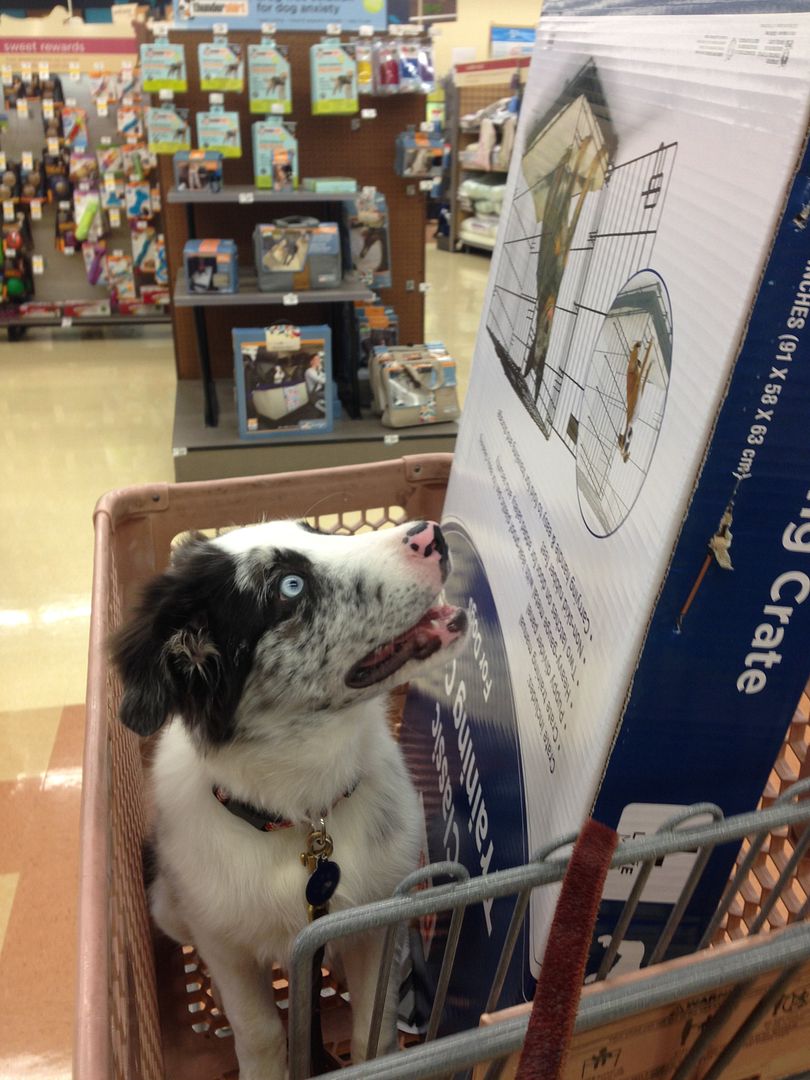 Of course he has licked a dead snake caught in the deer fence and then promptly puked his guts out. He has eaten cat poop and crab apples and rolled in the stinkyest scat he could find---a few times. He may or may not have eaten three zyrtec pills so we had to make him puke... he climbs on everything, he brought fleas into our home for the first time ever. He likes to dig holes in the yard.
But he now gets through the night. Whew!
He just becomes more stunning and wonderful every day. He is a clown and so curious and studies everything.