1) We are still in high alert house training mode.
2) We play a lot of tug with all kinds of toys (some homemade) and things (socks and sticks and towels) and "give" is very exciting because the game starts over in a big way.
3) we take at least one long exploration leash walk a day sometimes the park sometimes the streets We say hello to lots of people, we pass strollers joggers kids garage bags pigeons... We hear emergency vehicle sounds, construction sounds, all the usual city sounds, different stores,
4) we have a couple types of chewys sessions a day. Tracheaes, frozen carrots, bully sticks, braided something stinky, kong,
5) I try to give him new puzzles to figure out all the time -getting things out of things, making things move, making things make a noise, finding things...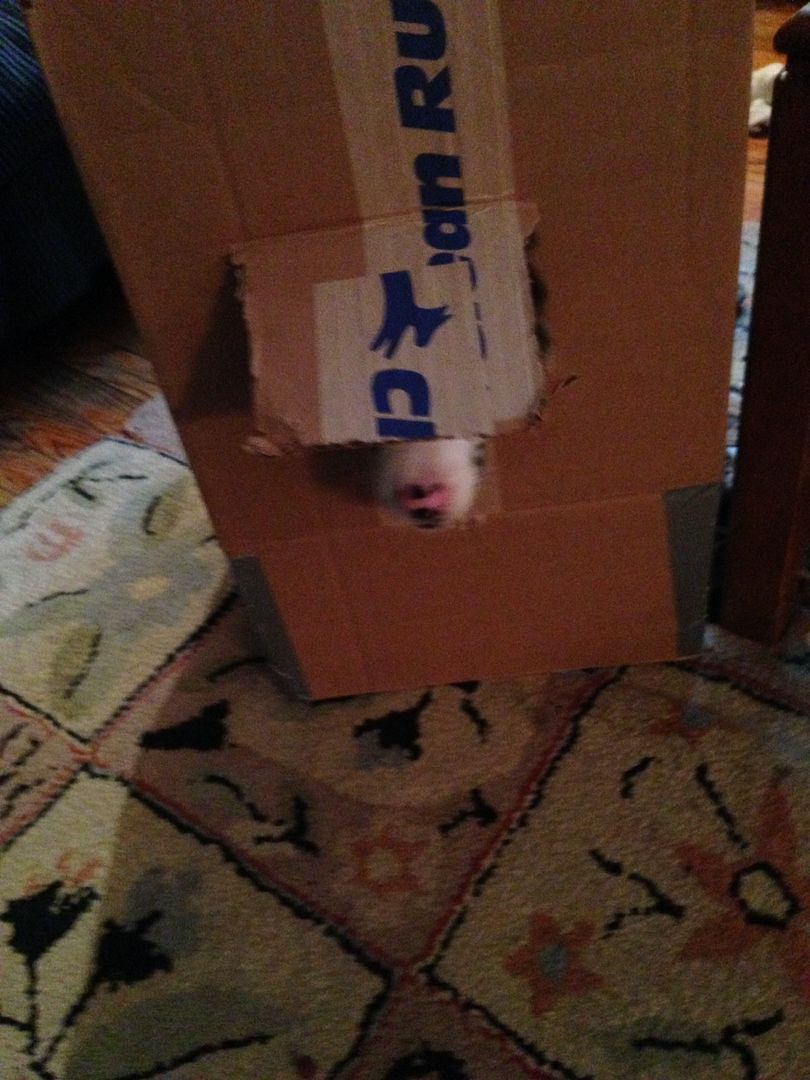 6) he ASKS to play the crate game so we play that
7) sits, downs, wait, get it, shaped circles around a jump standard, riding a skate board, recalls
8) water play, hose, puppy pool, buckets, floating sticks and toys
9) chill and cuddle time
10) cat play - figuring out they are not puppies
11) Stella wrestling
12) independent toy play indoors and outdoors (mostly all the cat toys have been destroyed--he loves them)
13) chase games
14) grooming practice because he's not crazy about brushes or Dremmel
15) BOSU fun
16) naps
What else?